GCWAL is committed to work-based learning in developing present and potential managers and non managerial staff and new graduates. Our work-based programmes are designed for those who are in the transition of change in their careers. This could include transitioning into their first job in an organisation, their first management job, a new middle management position or a new business role where they require new business and management concepts and processes, including human skills.
Diagram 1 shows the skills that managers and non-managerial staff need to be effective in their careers. It can be seen that Human Skills are constant throughout the individual's career starting from the entry level up to top management level. However, the need for Technical Skills decreases the higher the individual progresses in their career. Conversely, the individuals need more Conceptual Skills with every move into a higher position. Therefore, the level of knowledge required in the human and conceptual areas will differ depending on the individual's level in the organisation.
Most employees would have acquired technical skills as part of their higher or college education or previous work experience. Therefore, GCWAL work-based learning programmes focus only on developing the Human Skills and the Conceptual Skills, namely, business and management conceptual skills and interpersonal and intergroup skills.
SKILLS OF MANAGERIAL & NON-MANAGERIAL STAFF
Diagram 1: Skills of Managerial & Non-Managerial Staff

Work-Based Learning:
focuses on learning through work oriented projects
is often a collaborative activity
is often trans-disciplinary rather than based upon the traditional subject disciplines developed and taught
is a practical yet often higher level cognitive process
is primarily learnt by working, not just through reading or observing work
is essentially learner-centered where the participants lead the facilitation at the workplace in contrast to being lecturer-led and classroom based
involves the participants in learning teams and guidance from the facilitator
provides opportunities for critical analysis, reflective thinking and improving professional practice
involves knowledge creation and utilisation of collective activities where learning becomes everyone's job
involves the integration of business and management concept and interpersonal and intergroup skills with practice
can lead to attainment of professional practice certifications
GCWAL delivers the following work-based learning programmes for present and potential managers as well as non-managerial staff. Some of these programmes can be customised to suit particular needs of client organisations. In addition, bespoke programmes can be developed if requested and in-house facilitators can be developed to deliver such programmes under a licensing agreement with GCWAL.
The above programmes use the Work-Based Learning (WBL) approach which require participants to:
Identify a meaningful workplace issue,
Address this issue through a real-life work-based project that they undertake with their team,
Apply management and business concepts to the work-based project in the organisation,
Reflect with their team on the work-based project and other interpersonal and inter-group experiences, and
Critically analyse and engage in reflective thinking.
The WBL approach will develop the participants in an authentic and engaging way. As the participants plan and implement their work-based projects for or with their managers or team members, they will learn how to take initiative and responsibility, build their confidence, solve problems, work with resources and people, communicate ideas and manage themselves more effectively. They become empowered to make a difference for themselves and their team members as they work with, work for, and work through their people.
The process of undertaking the work-based learning project is built around critical reflection and the learnings that flow from the work on the work-based learning project. So often in the busyness of our lives we tend to react quickly to what is before us and move on to the next thing that needs to be done. Careful thought, meditation and critical reflection about what we are faced with and what we might do, generally brings considerable benefit and richness to our actions. We use the term "critical reflection" to cover this ability to engage in careful thinking and finding insights about what has happened and what we have learned. GCWAL work-based learning programmes are designed to allow this to happen through its action learning and/or reflective practice processes.
The participants will be supported throughout the programme at allocated times by a GCWAL programme facilitator who will provide written feedback on their reports as well as present webinars for their cohort to discuss their progress on the development of their projects, issues encountered and potential solutions to the issues and challenges. In addition, the participants will meet their respective managers regularly on their WBL projects and other related work assigned to them.
All GCWAL programmes use the WAL formula of K + P1 + Q = P2 as shown in Diagram 2.
All ICWAL programmes use the WAL formula of
K + P1 + Q = P2 as shown below:
During a GCWAL programme, participants will:

K (knowledge)
Reflect and apply relevant knowledge (K) in the planning and implementation of the Work-Based (WB) project.
P1 (project)
Critically reflect on a WB project (P1) to address a problem or need in their departments.
Q (questioning)
Question (Q) how to solve a problem by searching for ideas to help plan the WB project.
P2 (performance)
Achieve performance outcomes (P2), including the WB project outcomes, process outcomes, and learning outcomes.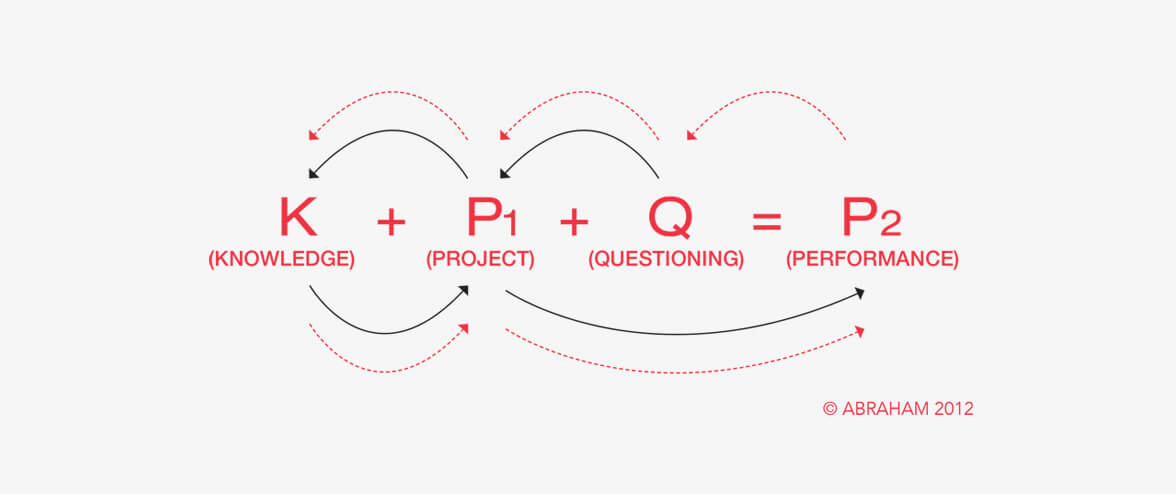 Diagram 2: WAL Formula
An unique feature of GCWAL's programmes is the triangulation approach used in validating the progress of the participant, as shown in Diagram 3. While the triangulation approach is embedded in the Work Readiness programme, it is an optional feature that can be incorporated into the other GCWAL programmes if requested by the client organisation as part of a customisation process.
The participant will submit a reflective report at regular intervals on the development of their work-based learning projects, including learning and process outcomes, to the GCWAL facilitator as well as to their manager. The GCWAL facilitator will provide written feedback on each report to both the participant and their manager, and present webinars to discuss common themes faced by the participants and potential solutions.
This process also provides an opportunity for the manager to monitor the participant's learning development and change, and coach and mentor the participant. Thus, the participant receives feedback from both the GCWAL facilitator and the manager over the period of the programme.
Diagram 3: Triangulation
The Work-Based Management Learning Programme provides the opportunity for new managers and current managers, who are moving into a new business or management area, to develop an understanding about that discipline in order to be work-ready in that new role. The themes of this Work-Based Management Learning Programme will be related to individual development in business or management through a work-based learning project and process.
Organisations and participants have to be clear about what they want to achieve from the Work-Based Management Learning Programme. They should think through precisely what they would like to achieve, the boundaries within which they have to work, the resources available to them and the timescale involved. 
They will need to consider the learning and development questions as shown in Diagram 3.
NEW MANAGERS AND MANAGERS IN TRANSITION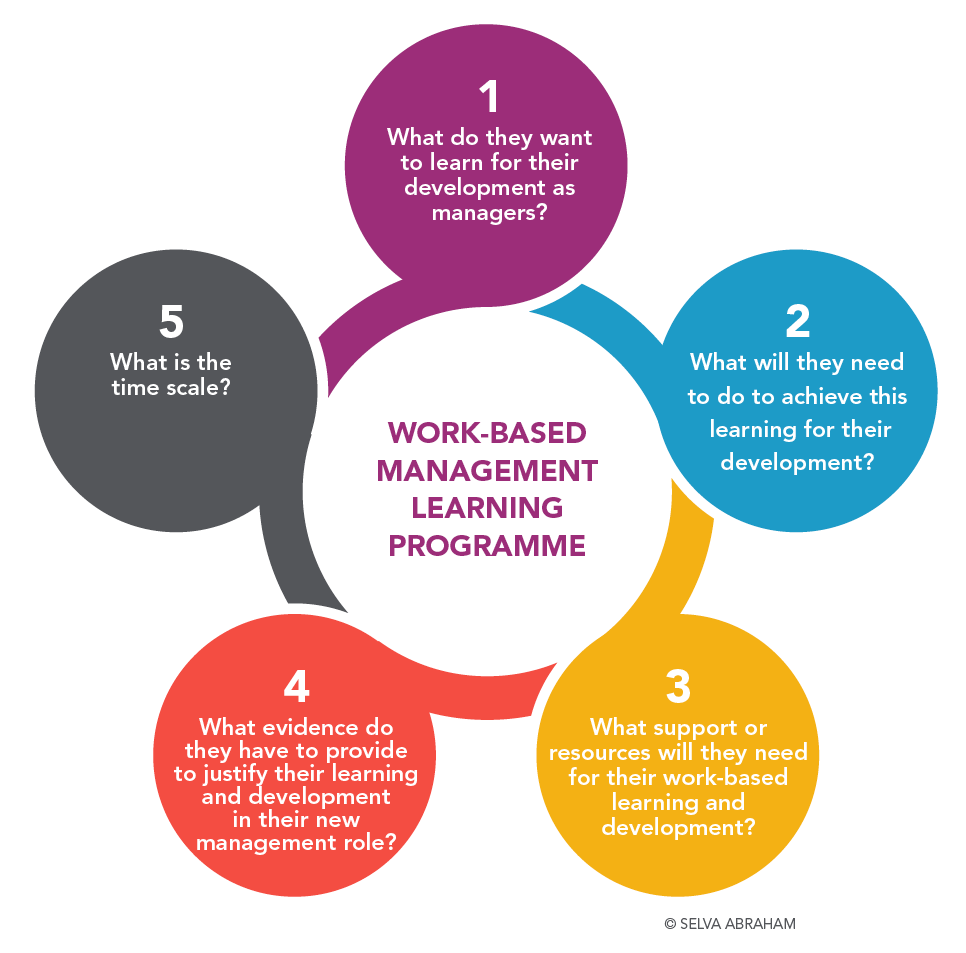 Diagram 3: New Managers and Managers in Transition
This programme is designed for managers who wish to use the action learning process to plan and implement projects with their teams to not only achieve project outcomes but also learning outcomes.
The Action Learning process enables a focus on real work problems and provides opportunities to produce individual and team learning which has significance for work.
The Action Learning process also encourages greater collaboration between the manager and their team while problem-solving and finding solutions and generates a tangible return on investment through the development and implementation of work-based projects.
It also enables innovation and creativity through the sharing of ideas by the manager and team member and enables the manager and team members to learn and reflect on their experiences, which will be useful in subsequent projects.
The Work Readiness (WR) programme has been developed by the Global Centre for Work-Applied Learning (GCWAL) for staff development. It is suitable for current as well as new employees, including graduates. It can also be customised for individuals who are unemployed or retrenched.
While employees have the technical knowledge and skills that they have acquired during their tertiary studies, they often lack the interpersonal skills which are essential for them to transition into the world of work and be part of a larger team.
Each workplace is different and each one needs to be understood and appreciated for what it is. This requires a willingness by the employees to engage in systematic reflection about the new environment and the required work readiness skills.
This programme is designed to facilitate this in a time-efficient and practical manner. The learning and development for this work-based learning programme is on the job and takes place at work through a real-life work-based project where the employee focuses on developing their human skills which cover the following dimensions:
Communication

Working with others

Problem-solving

Decision making

Responding to conflict

Organisational politics

Self-management

Awareness of leadership styles
This video is about a Work Readiness Programme that has been customised for graduates.