Global Centre for Work-Applied Learning (GCWAL) empowers managers and their teams as well as organisations to implement change and to undertake practitioner research using the Work-Applied Learning (WAL) model.
GCWAL's change programmes are specifically designed for middle, senior and top managers and their teams.
Change programmes for individuals such as non-managerial staff, graduates, early-stage entrepreneurs and junior managers are offered by the Work-Readiness Institute Australia (WRIA) which is an associate of GCWAL.
The delineation of programmes delivered by GCWAL and WRIA is shown in the diagram which is an adaptation of the Katz Model. Both of GCWAL and WRIA programmes focus on developing and enhancing human skills as well as business and management skills, rather than technical skills.
Each programme uses our consultative WAL process to achieve change, whether at an individual, team or organisational level. All programmes are delivered with inbuilt support from experienced GCWAL Advisors and WRIA Facilitators.
Benjamin Franklin said: "Tell me and I forget, teach me and I may remember, involve me and I learn." Thus, the WAL model requires the managers, leaders and entrepreneurs to not only learn relevant business and management concepts but actually apply them in a real-life Work-Applied Change projects. This integration of the concepts and their application in the project provides greater understanding and helps managers and entrepreneurs, as change leaders, to embed their learning which can then be applied in other contexts.
The WAL model resulted from the innovative work and research undertaken by GCWAL's founder, Emeritus Professor Selva Abraham, who also founded the Australian Institute of Business. The WAL model is an extension of the Work-Based Learning (WBL) process which Professor Abraham has been investigating with managers and researchers since 1979.
WAL Change PROGRAMMES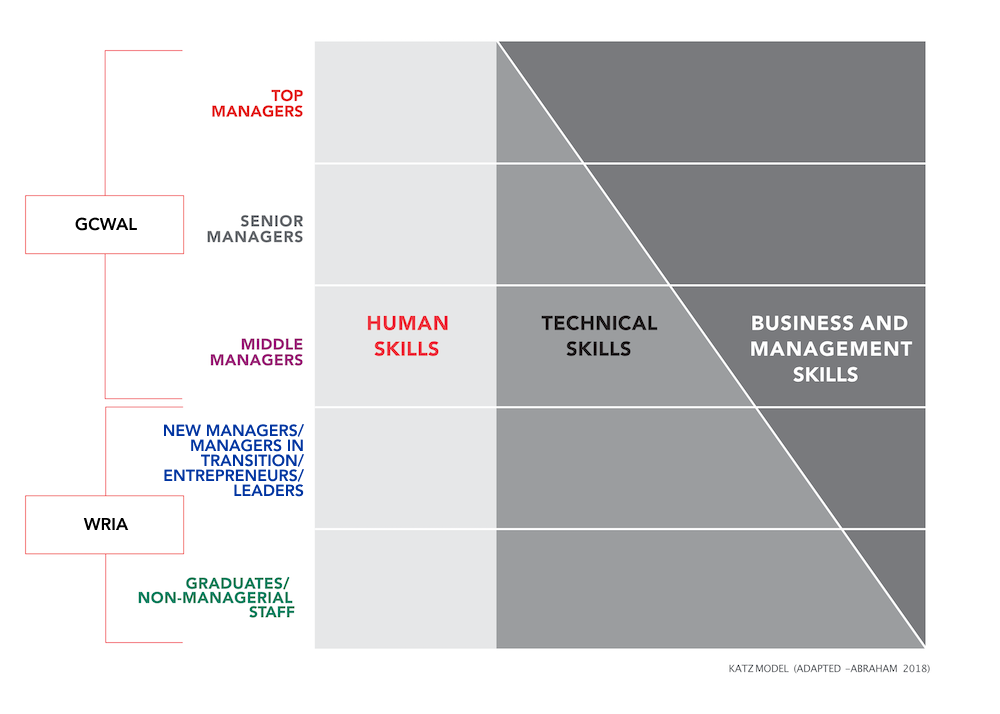 Practitioner Research at GCWAL using WAL and WBL is an ongoing GCWAL service offering for organisations, institutions and relevant associations. Such research has resulted in WAL seminars and conferences, publications, including the Journal of Work-Applied Management which is Scopus indexed.
Vision
To empower people to learn for change.
Mission
To develop people to learn for change using Work-Based Learning and Work-Applied Learning.
Values
Continuous research and development to sustain innovative approaches to change using Work-Based Learning and Work-Applied Learning
Excellence through our focus on innovation, quality and continuous improvement
Responsive to stakeholders' needs and customise creative solutions to address these needs
Commitment to integrity and transparency in all our dealings
Provide a supportive environment for our internal and external customers